Introduction
The aims of Casino is to migrate semi-automatically the front-end of applications regardless of its implementing language. The front-end corresponds to the widgets, theirs behaviors and how the interact with the backend.
Migration Strategy
Here is a diagram showing the migration steps implemented by Casino.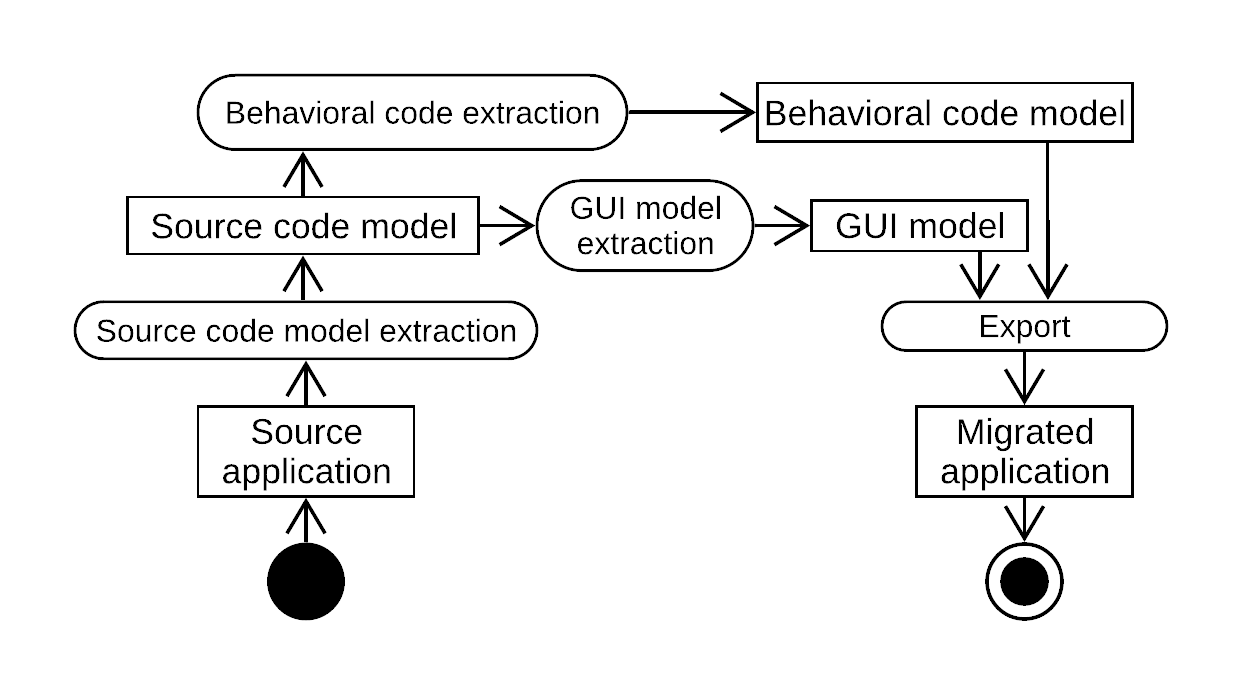 Current results
Here are some examples of the results obtained for GWT application migration to Angular:
| Source Application (GWT) | Target Application (Angular) |
| --- | --- |
| | |
| | |
| | |
| | |
| | |
| | |
Links
The core of the project (with the importer GWT and the exporter Angular) is available on github. There are also:
Some importer or exporter are still in beta version. But you can help us!

To use Casino, we must use a Moose 8 image.
Contact